ABOUT US
Zhejiang Zhoushan Huayi Machinery Manufacturing Co.,LTD.
Master at injection molding and dehumidification
Zhejiang Zhoushan Huayi Machinery Manufacturing Co.,LTD. Is established in 2015. Our company is located in beautiful Zhoushan of East China, the hometown of screw and barrels. We are the enterprise Integrating with design, development, production, marketing and technical service.
We own plant area 8000㎡, office area 2600㎡ and with more than 50 employees. We are mainly for the machine type from 110 to 468 ton, and annual output reaches 1500 sets.
For processing links requiring pre-drying treatment, such as biodegradable plastics, bio bases plastics, various engineering plastics, optical PC. PMMA, PA and high proportion of recycled plastic. Our exhaust type machine can process and produce without drying. Which is extremely simplifying the production process, and making the plastic products more bright and flawless.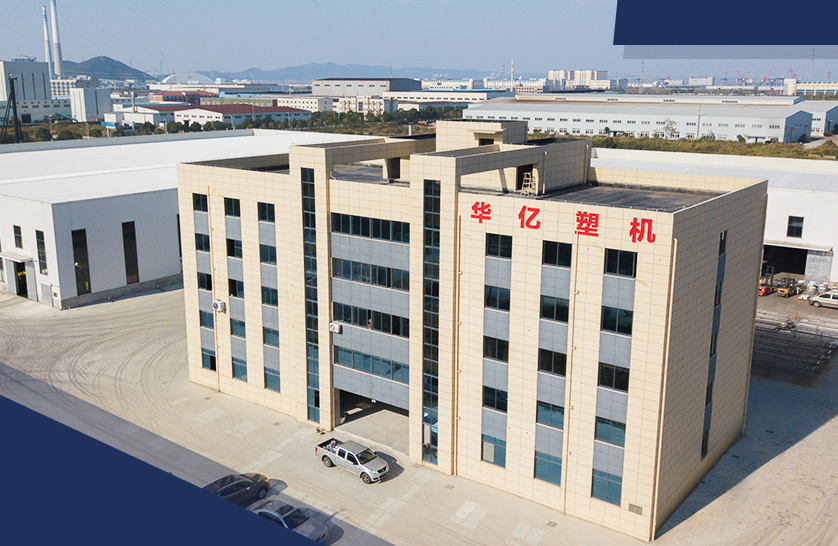 Striving for excellence in quality
High-quality industry chain and perfect technical equipment
Strive to create the leading domestic free drying (exhaust type) injection molding machine

Quality is not only the customer's trust, but also the guarantee for company development. Therefore, we have built the quality system, applied third-party testing, established professional quality supervision department and a perfect quality assurance system.
We pay more attention to the quality management. The control of quality is more than our own products. We strive for precision and meticulous work in every detail from material selection to shipment. For us: To be better.